Last updated: January 11, 2023
Contact & infos:
Mail: queer@asta.tu-berlin.de (PGP: F0440384)
Telegram Info-Channel: t.me/tubqueer
Plenum
Every Wednesday at 4.15 pm in the queer department room (first room left when entering the AStA building, you can recognise it through the rainbow flag on the window). Participation online also possible, write us an email! Please wear an FFP2 mask.

Please note: The plenum is not held during the semester break. Send us an email if you need us.


Queer Beer
The next Queer Beer is on 3.5.! There will be further information in the weeks before the Queer Beer.

Queer-Café – Safer space for free gender expression
The Queer Café will be closed during the semester break! The new opening times will be published at the start of the next semester.
In the Flauschraum (ground floor of TK2, AStA building). Sofas, tea, sockets, heating, the toilet is unisex and wheelchair accessible.
Come by to study, read a book, chill or just take a break from the hetero/cisnormative everyday university life!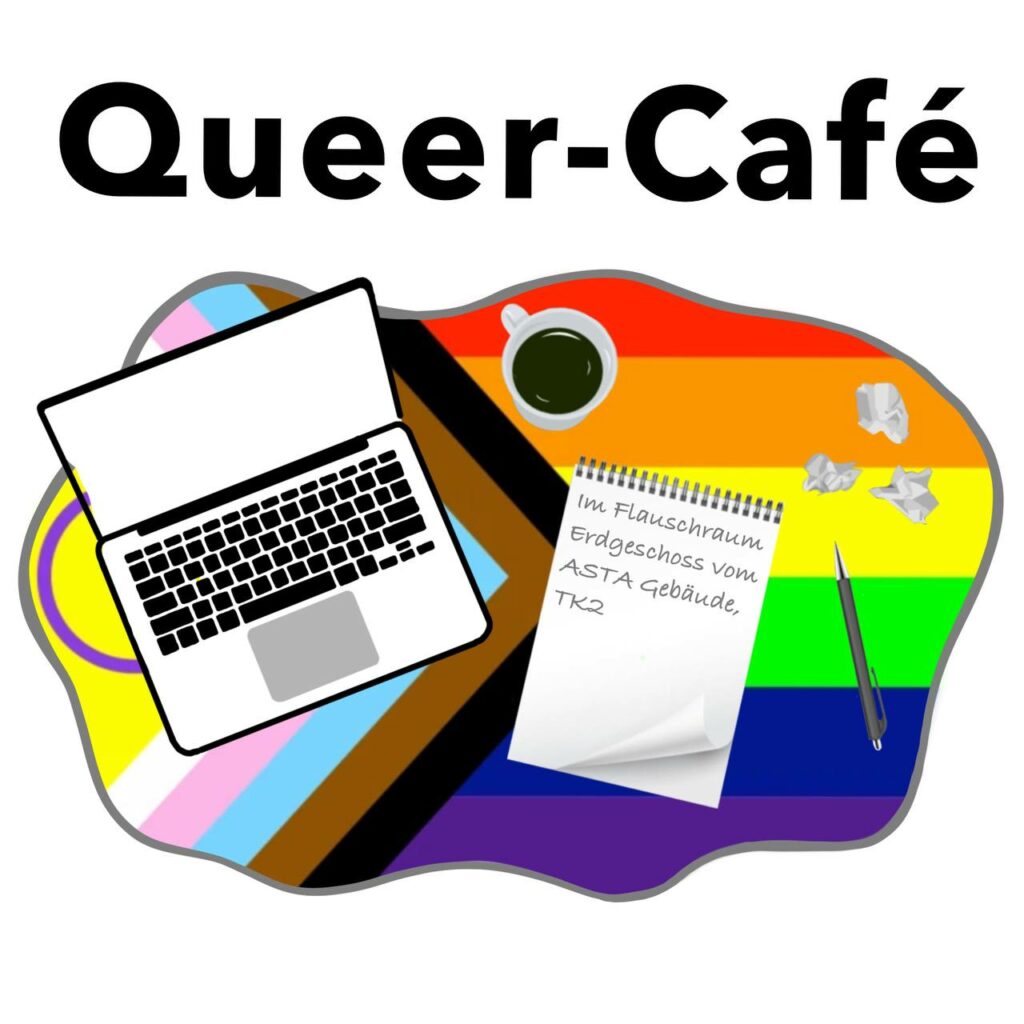 Soli pot for dgti supplementary cards
You want to get a dgti supplement card, but you don't have the financial means or you need other support? We can help you! Just send us an email (queer@asta.tu-berlin.de)!
Information about the dgti supplementary pass (unfortunately in german):
https://dgti.org/2021/09/05/der-ergaenzungsausweis-der-dgti-e-v/


Contact:
Useful links: