Dear Students, while we don't have direct access to our official website since the hacker attack on the TU Berlin, we are using the autonomous infrastructure of the AStA TU to publish news about the election of the Student Parliament.
Please Note, the election for the 41st Student's Parliament will take place from the 6th to 8th July 2021!
The Election Newspaper is available here: Election newspaper_2021 (pdf; 4,8 MB)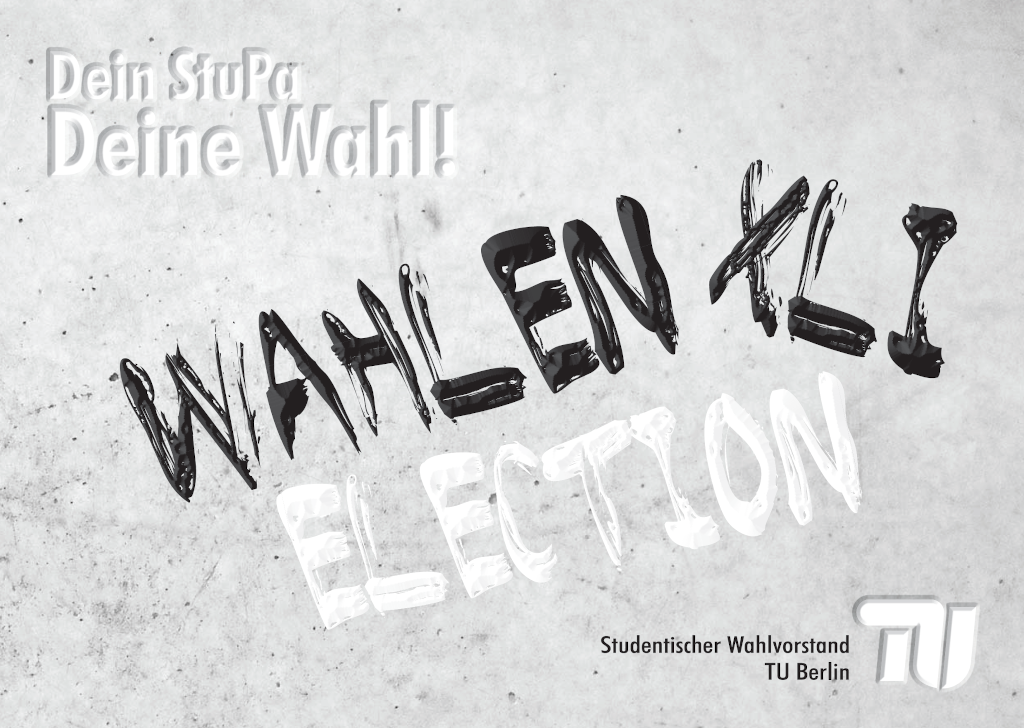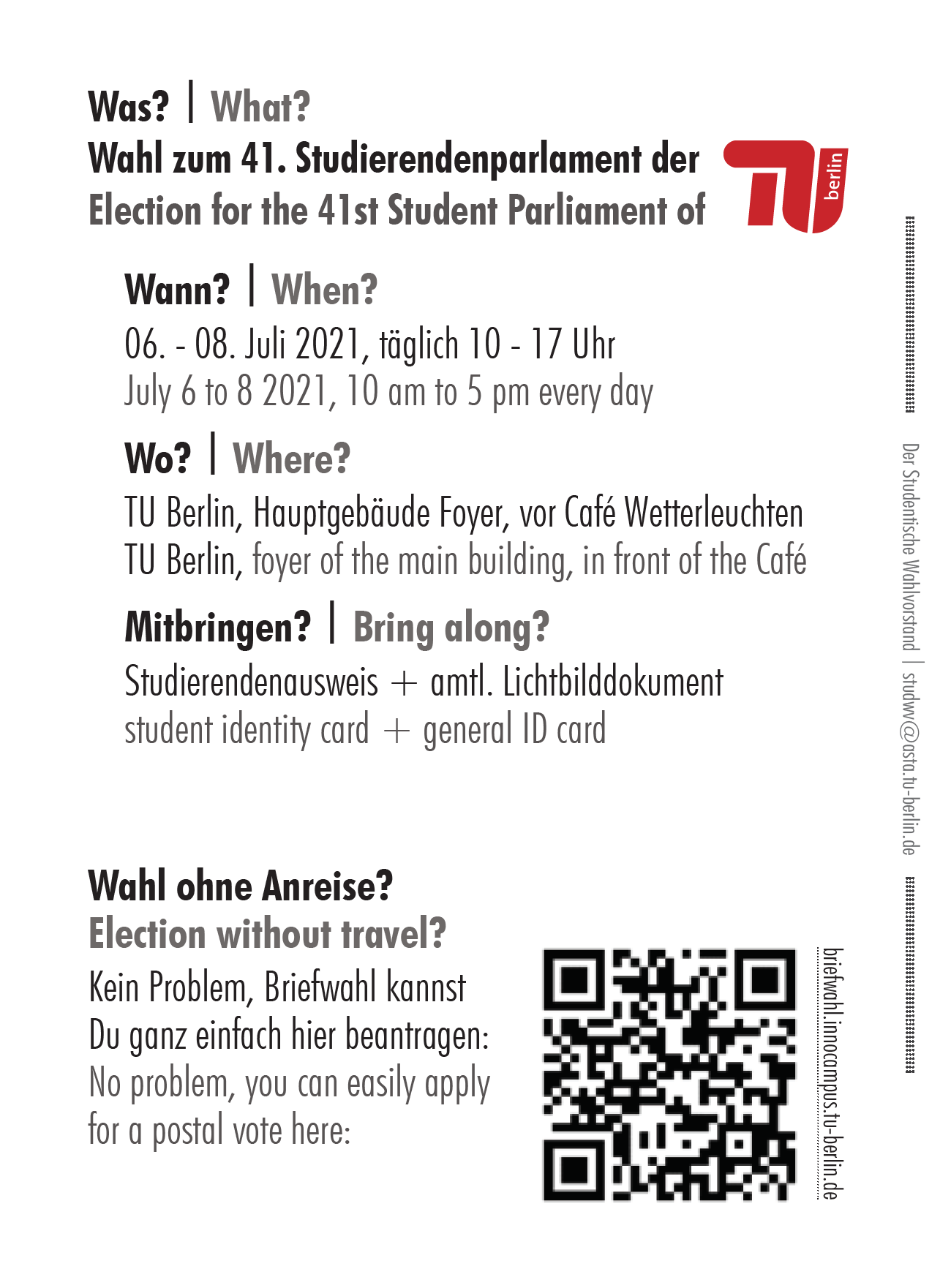 We will inform you as soon as we can access our official website again. We can still be contacted via e-mail studwv@asta.tu-berlin.de.

Next session
Session 17 – 2 July at 3.30 p.m
Session 18 – 9 July at 9.00 a.m.
Sessions of the student election comittee are open to public.

Protocols
Protocols are made public after they have been approved (usually after the subsequent session).
Protocol of the 12th session (April 16th 2021)
Protocol of the 13th session (May 7th 2021)
Protocol of the 14th session (May 17th 2021)
Protocol of the 15th session (May 21st 2021)


News:
June 21st 2021
Last call: Registration for postal vote
https://briefwahl.innocampus.tu-berlin.de/
To save yourself the trip to TU Berlin on the election days, we urge you to register for postal vote now. The pandemic is growing weaker each day, but it is far from gone.
The sooner you apply for postal vote, the better. Applications after June 30th 2021 are more and more unlikely to get to you and back again in time to be valid. Ballots that don't reach us until July 8th 2021 at 5 p.m. will be invalid. To meet this deadline it will not suffice to get the ballot to any other desk withing TU Berlin. It has to reach the student election committee.
June 7th 2021
Election Newspaper is available!
Election newspaper_2021 (pdf; 4,8 MB)
May 28th 2021
Register for postal vote now!
You can easily apply for absentee ballot documents here:
https://briefwahl.innocampus.tu-berlin.de/
Due to the pandemic we appeal to every voter to make use of absentee voting.
May 22nd 2021
In its session on the 21st of May the Student Election Committee adjudicated on objections to the preliminary admission of party lists. The party list nominations listed below are finally admitted to the Election of the 41st Student's Parliament and their order fixed.
Announcement of party list nominations of the 41st of the Student's Parliament (pdf)