We remember the victims of German fascism in the Second World War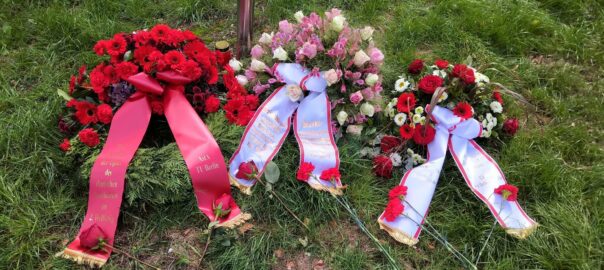 83 years ago today, on 1st of September 1939, the Second World War began with the German invasion of Poland. We remember all those who were persecuted, tortured and murdered by the German war of extermination.
Since 2020 the Polish soldiers who fought together with the Red Army against German fascism on the area, which is today's TU Berlin have been commemorated with a memorial. They helped to liberate Berlin. Our thanks go to them.
History shows us: education and university teaching are never apolitical! With its Faculty of Defence Technology, the Technische Hochschule (TH) Berlin (now Technische Universität Berlin) was an important scientific centre that contributed to the fact that Nazi Germany's war of extermination could be waged for so long. Many professors and students at the Technische Hochschule joined the NSDAP early on and only a few opposed the Nazi ideology. After the transfer of power, Jewish and politically disagreeable professors and students were discriminated against and persecuted. From 1943 onwards, forced labourers had to work under inhumane conditions at the TH.
Commemoration also means taking responsibility and action. This is especially true today, when anti-Semitic, racist, right-wing and other misanthropic ideologies are gaining increasing importance in society. We must oppose them decisively with a clear message: Never again war – Never again fascism!