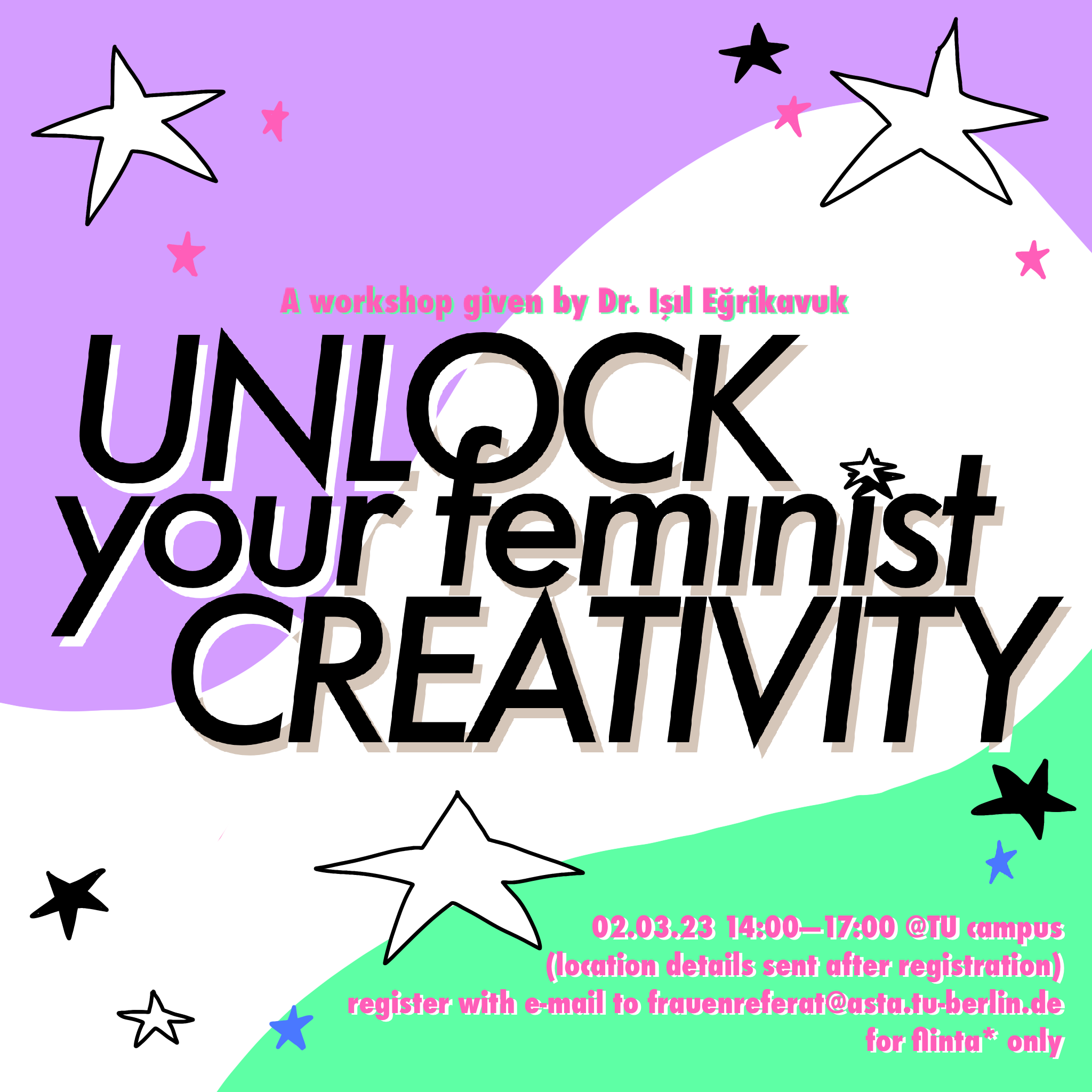 Workshop for FLINTA*: Unlock your feminist creativity
Main info
For FLINTA* only (Womxn, Lesbian, Inter, Trans, Non-binary, Agender * people)
When? Thursday 2nd of March 2023, 14:00-17:00
Where? TU Berlin main campus (Berlin-Charlottenburg). Location details will be sent by e-mail after registration.
In English (spoken language)
Limited number of participants. Registration by e-mail to: frauenreferat@asta.tu-berlin.de
About the Workshop: In this 3-hour workshop, participants will learn about different artists' work as well as working with their own small creative project. After a round of introductions and an initiation by some small movements, there will be a short lecture on contemporary feminist artists and their work, followed by a discussion round. Then participants will be guided through some drawing and performance exercises that will help them translate some of their own issues into a creative form. The workshop will end with a short meditation and wishes for the future.
By and with Dr. Işıl Eğrikavuk (she/her) About
This workshop is offered to you as a cooperation between the Women's and the BIPoC departments of AStA and the Coordinating Office for Women's Advancement and Gender Equality (KFG) of TU Berlin.